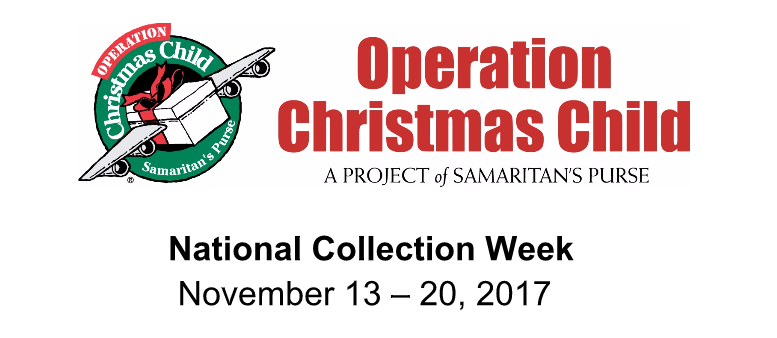 As a collection site for Operation Christmas Child, we have seen God perform miracles.
The simple gift of kindness shown to a child on the other side of the world...a shoebox full of toys, tools, personal care items...this gift is making an eternal impact.
Long after the contents of the shoebox are gone, the gift of the Gospel, and salvation through Jesus Christ, live on in a soul redeemed.
Visit Samaritan's Purse, for details about this ministry.
Email gro.a1537443226talpa1537443226lcbf@1537443226cco1537443226 for more information.
Please click on the links below to access newsletters from the Southern Maryland OCC Team!
January 2018