Approved Workmen are Not Ashamed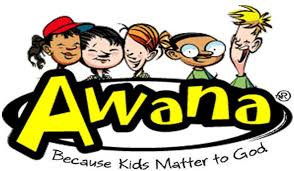 Check out all the fun we had this year!
The goal of AWANA is to reach boys and girls with the gospel of Christ and to train them to serve Him.  We are committed to sharing Christ's love with your child, and working together with you to help them grow in their faith and become unashamed servants of God
The word AWANA stands for Approved Workmen Are Not Ashamed, and comes from 2 Timothy 2:15, which is Awana's key verse. 
"Study to show yourself approved unto God, a workman that needs 
not to be ashamed, rightly dividing the word of truth."
 2 Timothy 2:15
Clubs Available at First Baptist Church of La Plata: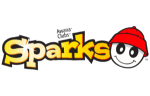 Sparks is for children in
Kindergarten through 2nd grades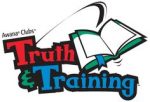 T&T is for children in
grades 3 through 6
Meeting Times:
Sundays, 5:30-7:00pm
Check in begins at 5:15pm
September through May
Official Club Calendar:
Check here to make sure
you know what specials and
other events are happening
Check In Information:
- Check in begins at 5:15pm
- Please sign your child in and out  at their meeting room each evening
Parent's Handbook:
Please click the book icon to download a copy of our handbook
Still have questions?
Click the question mark to request information or ask a question
Learn more about AWANA
Click to find out more about AWANA Clubs
Like us on Facebook
Don't forget to like FBCLP AWANA Clubs on Facebook
Forms for the AWANA Games
We are happy to share the forms our club uses for the AWANA games with you. Currently, these are forms for T&T heats only